Our Founders - Dr. George and Leela Chavanikamannil
BSS is a Christian charitable organization working to create lasting change in the lives of people whom it serves through various programs.
BSS was born out of deep commitment and passion in the heart of the founders, Rev. Dr. George and Leela Chavanikamannil, to bring about holistic transformation in the lives of less privileged children, families and communities in north India. They shared their heart with the co-founders Rev. G. C. Kuruvilla & Annamma Kuruvilla. Thus the NGO started its journey in July 1987.
Bharat Susamachar Samiti is duly registered as an indigenous non-profit educational and philanthropic society with the Registrar of Societies, Trust and Firms. The founders envisioned holistic development of children, community transformation, leadership development and women empowerment. In order to see this vision become a reality BSS runs educational institutions, child development projects, child survival program, community development programs, income generation program for women, literacy and language development program. BSS also has been instrumental in philanthropic initiatives at time of need by providing relief and rehabilitation for flood and earthquake affected people. BSS is assisting many poor children with their primary and secondary school education. It also is helping a few with higher education. BSS serves all people regardless of religion, caste, race, ethnicity or gender. For about three decades, BSS has been reaching out to thousands of children and other deserving beneficiaries living in both rural and urban areas through a range of programs.
Bharat Susamachar Samiti is governed by its board of directors, comprising of men and women with wide ranging experience and expertise in the area of education, organizational leadership, and administration.
The initiatives of BSS are led by an administration team that is led by administrators of immense experience and expertise.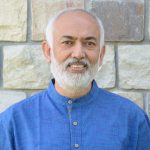 DIRECTOR – ADMINISTRATION